Register Now to Earn up to $6,000 in Delta® Travel Gift Cards!
Join Allied Air's limited-time Air Anywhere Dealer Rewards
Effective August 1 - September 29, 2023.
To thank you for purchases, earn up to $6,000 in Delta® Gift Cards! Registered dealers who purchase a minimum qualifying order may register for Trip Rewards redeemable as preferred vendor travel gift cards.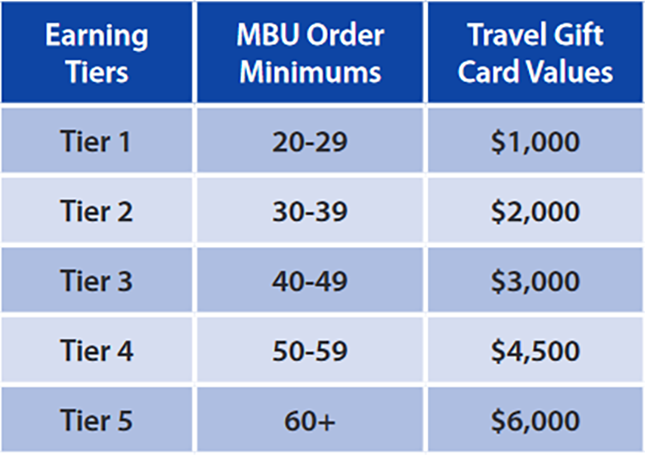 To Qualify:
 ✓  Register to activate your rewards account.
✓ Verify your email address.
✓ Start placing qualifying orders and take possession 8/1 to 9/29.*
 ✓ Upload itemized invoices showing quantity of MBUs, model number and delivery date.
✓  Take possession of all qualifying units on order by September 29, 2023.


Redemption of Gift Cards:
Air Anywhere Rewards are issued as Delta® gift card(s) preloaded with your qualifying value. These gift cards will ship directly from our third party.