Automated HVAC Contractor Ordering in OH, WV, IN, and KY
2J Supply Helps Contractors Automate HVAC Equipment Orders with 'Job Lists'
For years 2J Supply has served as the go-to distributor of quality HVAC products from top manufacturers for contractors based in OH, WV, IN, and KY. In addition to our wide product selection and quick delivery, our innovative 'Job Lists' now make the ordering process even easier. With 'Job Lists' we let HVAC contractors like you create an online shopping cart that you can put together once and continue to re-use. If there are HVAC parts that you always want in your trucks, you can create a 'Job List' that includes these parts and allows you to seamlessly re-order these products. Before putting together your first 'Job List' you will need to request a 2J Supply account here if you do not already have login information.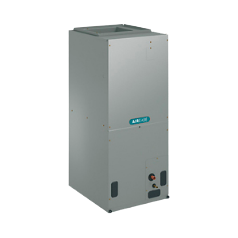 Set Reminders to Re-Order HVAC Equipment and Parts in OH, WV, IN, and KY
At 2J Supply we understand that HVAC contractors have busy schedules, and we created an order reminder tool, which allows users to easily create automatic reminders so they can get notified when it is time to re-order HVAC parts. Not only will you be reminded to re-order parts and equipment, but you will be able to do so seamlessly using a pre-made 'job list.'
An Online Shopping Cart You Only Need to Make Once
'Job Lists' are built around the same functionality as online shopping carts you may have seen on other websites, but we have expanded this feature to make the lives of HVAC contractors in OH, WV, IN, and KY easier. When you create a 'Job List' of desired products to order on our site, you can create it once and re-order the same products seamlessly and as often as you want going forward.
Hundreds of HVAC Products to Order and Re-Order with Job Lists
Our 'Job List' technology is not limited to specific products. While there may be HVAC parts with inventory you want to consistently replenish for use on job sites, you can include any equipment you want to seamlessly reorder. We offer an enormous range of HVAC parts ranging from complete Water Heaters, hydronic system parts, air handlers and more.
Easily Re-Order HVAC Parts and Equipment from Top Brands
2J Supply leverages longstanding relationships with HVAC equipment manufacturers to maintain the ability to supply quality parts to contractors across OH, WV, KY, and IN. Some of the popular brands whose products you can find on our website include but are not limited to:
Despite the ongoing supply chain crisis and incoming environmental regulation changes leading to product shortages, 2J Supply is working tirelessly to maintain an expansive inventory of HVAC equipment and parts. If you do not see a product to add to a 'Job List' that you need, you can contact our team to discuss your needs and they will help you to find an alternative option from a reliable manufacturer.
Learn More With a Video Guide for Creating 2J Supply 'Job Lists'
To make our intuitive 'Job Lists' even simpler to get started with, we have developed a step-by-step video, which you can find here. If you are an HVAC Contractor in OH, WV, IN, and KY, but do not currently have a 2J account, you can request one today to be able to begin building 'Job Lists' and gain access to other online ordering options. We work hard to supply the HVAC equipment and parts that you need on the job, and we make sure that ordering from us is as seamless, reliable, and low cost as possible. We look forward to you benefiting from our Job Lists!