Boilers
Boiler Distributors Based in OH, WV, IN, and KY in Business for 60 years
For 60 years 2J Supply has served as a trusted HVAC supplier to customers across the country, and our wide selection of boilers from top manufacturers is one reason why. We offer a lineup of high-efficiency Dunkirk boilers that serve as ideal solutions for both residential and commercial heating systems. With a range of boiler types and sizes with various heating capacities available, you can browse our inventory or contact us today to find exactly what your project calls for.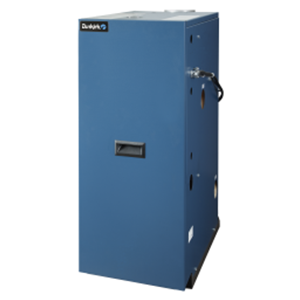 Distributing Gas-Fired Boilers from a Top Manufacturer
2J Supply is a long-standing distributor of Dunkirk boilers, which means you can trust that the boilers we distribute are always high-quality and reliable. Dunkirk has been producing boilers, radiators, and more since 1928, and they work hard to produce gas-fired boilers that are built to last. We are proud to sell a range of Dunkirk's gas-fired boilers that offer BTUs of 60M, 92.5M, 120M, 235M, and many more. These gas-fired Dunkirk boilers offer 84% efficiency, and most come with a pump system included. These boilers are used widely in a range of commercial and residential properties, so you should have no trouble finding the right solution for your job.
2J Supply Is Working Hard to Keep Boiler Inventory Stocked
Despite the global supply chain crisis impacting the manufacturing industry, our team at 2J Supply is leaning on longstanding relationships with manufacturers to maintain our broad inventory of boilers and boiler products. By working with reputable manufacturers like Dunkirk, 2J Supply can better insulate our inventory from the effects of the ongoing supply chain crisis. However, if you find a boiler that we have in stock, we recommend ordering it for your project as soon as possible to ensure an on-time delivery.
Find Commercial Condensing Hot Water Boilers Here
If your project calls for a high-quality commercial condensing hot water boiler, then 2J Supply has just the Dunkirk product you need. We distribute a high-efficiency Dunkirk manufactured commercial condensing boiler that offers an AGA Input Rated 379000 BTU/hr and comes fully assembled. Not only is this commercial hot water boiler efficient, but it is easy to control thanks to an LCD user interface. To alert users of a potential need for maintenance, this boiler comes with a low water pressure sensor, along with an easy-to-read temperature and pressure gauge.
Quick Delivery Thanks to Locations in OH, WV, KY, and IN
In addition to offering a wide variety of boilers and boiler components, 2J Supply also boasts a wide geographic footprint that allows us to distribute products efficiently. With facilities in OH, WV, KY, and IN our team covers a significant range, which helps to ensure on-time delivery of our boilers to your project. We know that projects cannot be completed without HVAC equipment installed and running smoothly, and we take our role in helping you finish your jobs seriously. Browse our boiler inventory and then contact us today to learn more about what type of delivery timeframe you can expect for products you need.