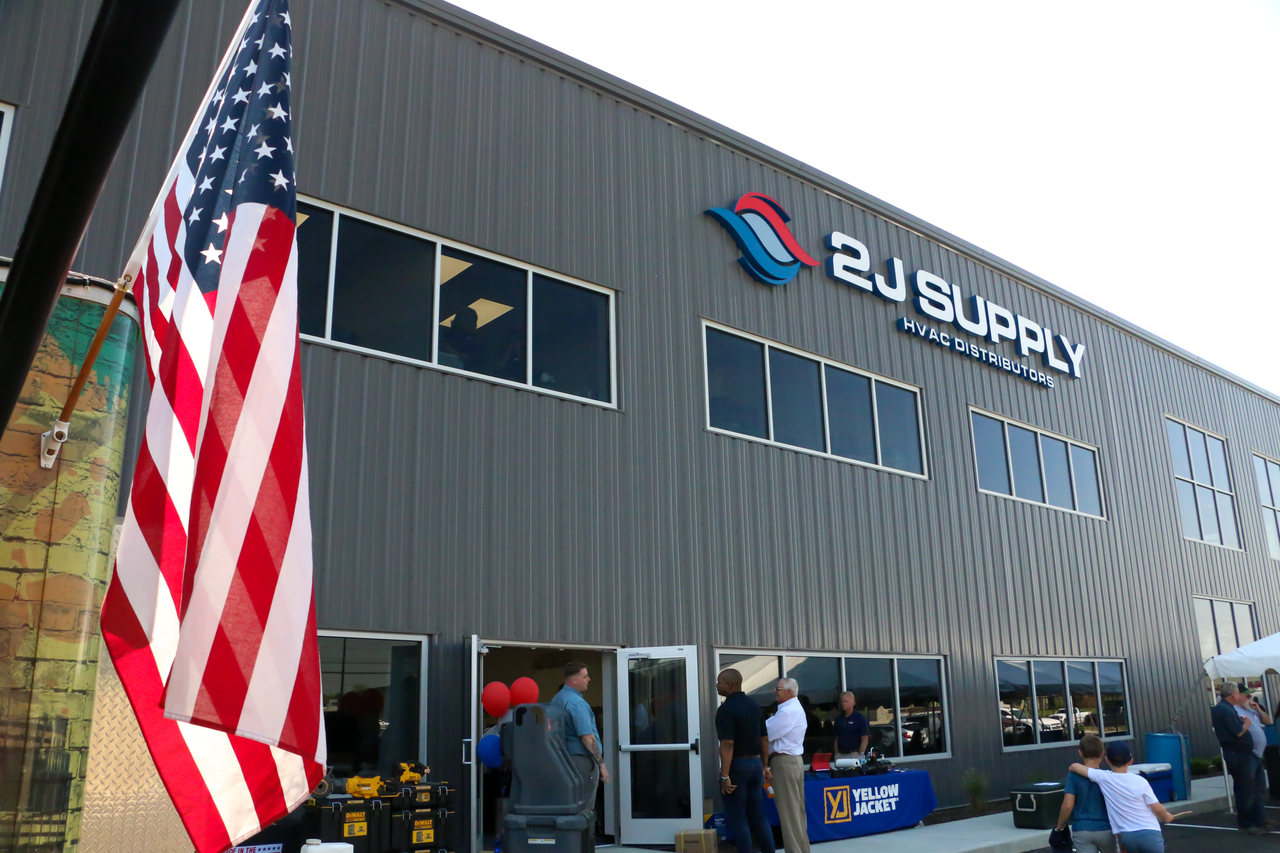 Jim Winget and Jerry Trimbach both worked in the HVAC trade. Together they spoke of the need for a "distribution house" in Dayton, Ohio, that had integrity and focused on the contractor's needs. Jim Winget and Jerry Trimbach established 2J Supply Company Inc. on March 1, 1962, at 2130 E. First Street, Dayton, Ohio. Both of their names began with the letter "J," so they chose the name 2J Supply Company.
In 1972, 2J Supply moved to a new location at 872 Valley Street in Dayton, Ohio. During this time, 2J Supply transitioned ownership from Jim and Jerry to Jerry and Charles Peffley. Charles became an owner in the 70s and was an integral part of the 2J Supply team for over ten years. And then, Greg Trimbach, the first of the second-generation owners to work at 2J Supply, joined the company in June 1976. Greg focused on inventory management and added several new manufacturers to the brand offering. In April of 1984, Larry Trimbach, the second of the second-generation owners, joined the company. Greg & Larry and their father, Jerry, took 2J Supply to a time of growth and expansion.
Built on the principle of "service to our customers," 2J Supply grew from one location on First Street to become a leading distributor of HVAC products with ten branches in the states of Ohio, Kentucky, and West Virginia between 1988 and 2000s. This growth, in turn, made 2J Supply a powerful leader in HVAC Distribution!
In February of 2018, 2J Supply welcomed new leadership naming Kevin Trimbach and Jason Trimbach 3rd generation owners. The company now staffs over 120 employees and is continuing to grow and prosper. In 2021 the 2J Supply Corporate Office and Dayton Branch moved to a new larger facility at 1456 N. Keowee Street, Dayton, Ohio. Then in 2022 the first 2J Supply Branch opened in Indianapolis, Indiana. Both Kevin and Jason Trimbach attribute 2J Supply's successes to the 2J Core Values that originated with 2J Supply's creation in 1962 and remain intact today by everyone in the 2J Family.
2J Supply Core Values:
Relationships: We create respectful, mutually beneficial relationships with all we serve.
Integrity: We are fair, honest, and ethical in all we do.
Serve: Committed to the needs of others.
Excellence: Professionalism, continued improvement, and growth.
Everyone at 2J Supply is excited about a bright future. As we continue to grow, our mission will still be to supply an easy and efficient experience for our contractors by providing a full array of equipment, training, and services needed to give their homeowners the comfort they need.
Kevin Trimbach, COO/President
Jason Trimbach, CEO
Bobbie Jo Hemry, Human Resources Director
Tim Billingsley, Vice President Sales & Marketing
2J Supply 60th Anniversary & Success Convention
Stay in the Know with Texts from 2J Supply!
Sign up for text alerts today!