Customer Service
Your call is answered swiftly by a real person! We're happy to help with HVAC service parts and equipment questions, eta's on orders, finding invoices, and getting you specification sheets and manuals for your installations. Our expert advice is always free, and we are dedicated to keeping you happy with your service.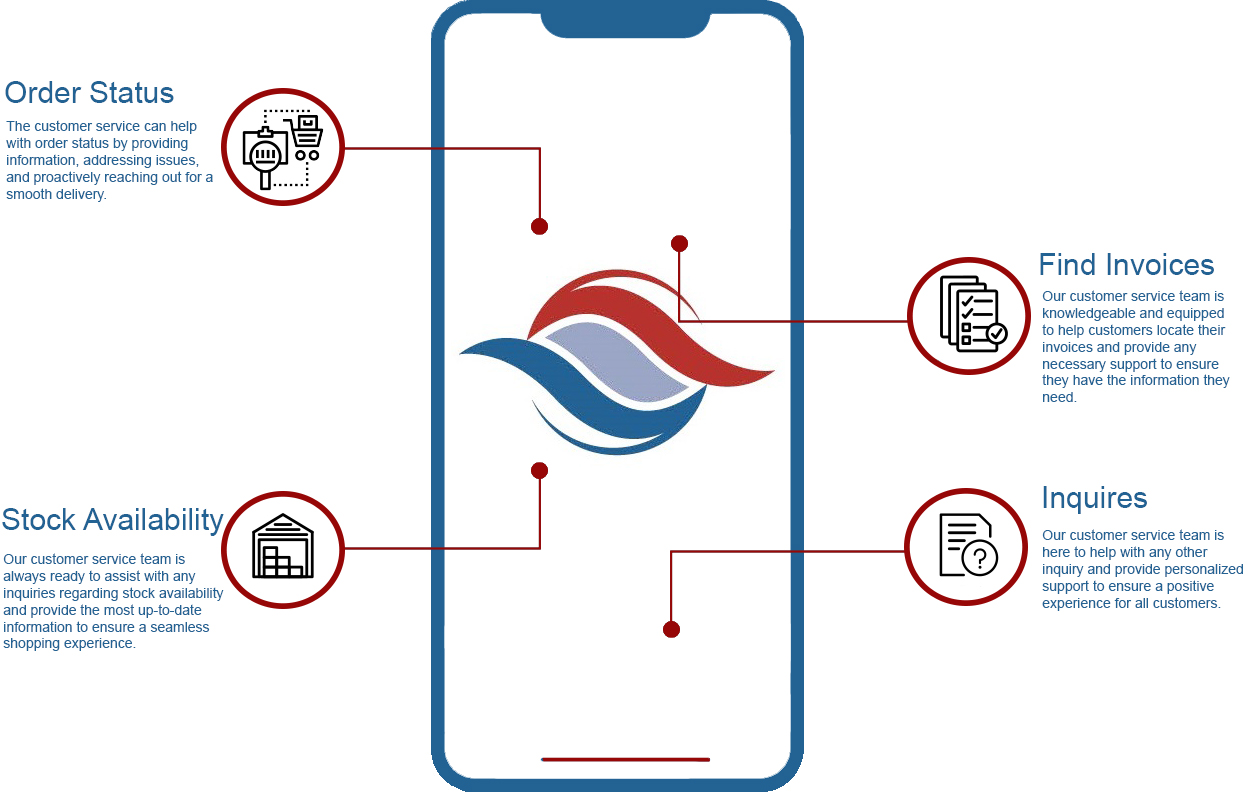 At 2J Supply HVAC, we are dedicated to providing exceptional customer service to our valued customers. We understand that our customers satisfaction is the key to our success, and that's why we put you, above all else. Our team is committed to going above and beyond to help you at every level, and we are always striving to exceed your expectations. We take great pride in being a company that you can rely on for all your HVAC needs.
We offer a range of resources to help you find what you need and ensure that you have the best possible experience with us. If you have any questions or comments, we encourage you to reach out to us. We love hearing from our customers and we are always eager to help. You can also take advantage of our 11 convenient locations across 4 states, making it easy to shop with us. Additionally, we have a Return Policy and offer warranty information for all our products, so you can shop with confidence knowing that we have you covered.
Part of our Customer Service Team
At 2J Supply, we believe that our success is directly linked to your satisfaction. We are passionate about what we do, and we are committed to making sure that you have the best experience possible with us. You can count on us to provide you with world-class customer service and support. Thank you for choosing 2J Supply!
* Call and Text available 7am - 5pm. Mon-Fri
After-hours phone number:(937) 330-3667